What else is there to say except I posted here as much as I did last year (meaning I didn't really post as much again)? I'm sure you guys know that I've been working on a book, which is one of the reasons why my updates here have been scant.
I'm currently getting out of a cold, so if I conjure up something nonsensical here, that's why. ("But you've done that when you're healthy, Miss Dee!"–you)
By the way, what did WordPress do to the old Edit Entries page? I miss it. Bring it back, WordPress!
***********
This should have been its own entry, but since it's my blog, I'm posting it here: a few pics from my birthday trip in LA back in October.
A few of the views I got from my rental home up in Laurel Canyon. I was above the Bird Streets (see first pic), and my home was a loft-style apartment complete with all the home-away-from-home fixins. Had my rental home been in the Bird Streets, my weekly rent would have been my nightly rent. Sure I could've stayed with mah main man that lives there, but, you know, something something don't know me in real life and all that stuff.
I also went back to the WeHo Halloween Carnaval, after skipping it last year. I lucked out in getting decent, free parking near the event. That's an event you need really good walking shoes on hand, because unless you got a scooter/hoverboard/someone to carry you, you WILL be walking a lot, trust.
A few of my favorite costumes…
They were making out with each other! Fitting!
My costume was a brothel madame/dominatrix in a strapless orange-and-black minidress and top hat wearing Skechers shoes, by the way. I'm sure you can imagine it!
This stupid billboard was also there…
The only response: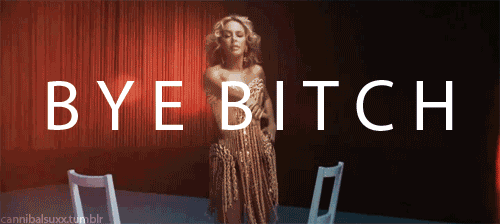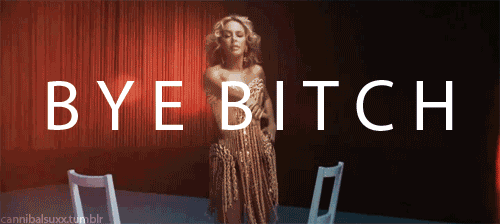 Then there was my time at the Getty Center, where I saw two really cool works of art.
You may think it's an homage to a woman's menstrual cycle or a gigantic, clean version of one of the things that can be found on Lindsay Lohan's vulva, but look closer…
It's not worms, but cheetos! Spicy cheetos, to be exact! I had to ask one of the museum ushers. Don't know what the cheetos were supposed to be about, but it's ART and worthy of being in the Getty Museum and, above all, it's Britney-approved!
Then there was an exhibit from The Great Tortilla Conspiracy, who make their art on tortillas. It was also a food exhibit, as they out samples of their work to eat. Their work is definitely a sign of the times.
I had the Bannon tortilla, by the way. Possibly the one and only time in my life I enjoyed something of Bannon's.
However, the best thing that happened during my trip occurred on the evening of November 1, in the confines of Dodger Stadium.
Yaaaasss, Astros. As one Giants fan on the Reddits succinctly put it, after the Dodgers chose to extend their championship drought to 30 years, "FOR THE 4TH TIME IN THE LAST 8 SEASONS, GIANTS FANS CAN CELEBRATE THE WORLD SERIES!" It was lovely to be a Giants fan in LA when the Bums lost the big one. Another great LA trip in the books.
By the way, except for my first three days there, the weather in La-La Land was like that of SF's during most of my time there. There was even some fog and drizzle! I came to LA to escape Bay Area weather, and I get it when I'm in So-Cal? Boo-urns.
***************
I was at the gas station a couple days ago, and this song played while I pumped gas:
Good lawd, has it been 20 years since this song? Since 1997??? What the hell happened? And now it's going to be 20 years since 1998–my first full year as a teen. That was the year when the Spice Girls broke up and when I saw my teen crush Joseph Gordon-Levitt cut his hair on "3rd Rock From the Sun"! I was so dejected when both happened, but I ended up moving on from the Spice Girls (I just couldn't warm up to the new-look SG and Ginger was my favorite SG), and I grew to like the new JGL. *sighs* I miss the real 90s, not this Forever 21 piss-poor knock-off version that's happening right now.
************
Album I'm currently bumping: Soul II Soul's "Club Classics: Vol 1". I discovered this 10, 11 years after it was originally released, and played it to no ends for a couple years. I was feeling for some good house-soul music from 1989 earlier this week, and this album somehow came to mind. YouTube came through, as I have no idea where that CD went.
My current craving for late 80s house-dance came from watching "Paris Is Burning" for the umpteenth time. I also wonder: do today's kids know how to vogue? Granted, the "music" playing in the clubs is something you can't vogue to so much as you can twerk to. I just miss voguing in the gay club scene. It's nothing but autotuned twerk shit, and everyone can twerk, but not everyone can vogue.
I'm also on a Malcolm McLaren kick. Madonna may have her "Vogue" song and its many sales, but this track is the real tribute to the vogue pioneers. Now when I listen to Madge's version, I don't know why she name-dropped a bunch of old Hollywood legends that have nothing to do with the dance. It's a nice gesture, don't get me wrong, but didn't name-dropping the famous houses of the 80s NYC gay scene cross her mind when she wrote "Vogue"? I still like her song, but MML's version is the real voguing deal.
****************
Funniest Xmas video I've seen in years:
Now I know what to do for next year's Xmas when gifting my co-workers!
****************
A new year means I have to do taxes again and since I did mostly independent contract work oh God the taxes that I will have to pay I am not prepared for this shit!!!
**************
Those GameFly commercials that I keep seeing piss me the fuck off. Why can't women play the video games instead of, oh, playing damsels in distress? I've heard of the video gaming community wearing their sexism on their sleeve, but I didn't do the Women's march earlier this year to see that ass-backwards drivel.
Speaking of the Women's March, there will be another one in less than a month. And it just happens to fall on the same day I plan on going to the Penguins-Sharks game. Poo. Which event should I attend…
***************
There won't be a Crush Of the Year list this time. It's pretty much the same tasty horbiscuts from last year, except here's my Top Two for this year:
It's like Keanu is entranced by Ashley's voluptuous shimmy, and that dog is going "OK, enough brushing me now!" 
Congrats to my King & Queen Crushes of 2017. You both have received lifetime access to my bed! Come get your prizes now!
Well, I gotta head on over to go watch some fireworks. I'm not going to SF–no way. But to a (hopefully) secluded spot up in the Oakland Hills, away from the crowds and traffic.  (ETA: I actually didn't do this! I stayed home like the hard-up bore I am! But I still saw some fireworks thanks to my neighbors!) With that, I say…bye Felicia, I mean 2017. You weren't as ultra-crappy as last year, but you were like Courtney Stodden modeling. Meaning, save for a few events, you were definitely another blech year.
Let's vogue into the new year! And see you guys in a few months. 😛