You haven't lived until you touched a fake ass.
No, I didn't touch Ryan Lochte (that's touching a bleached asshole, and I never touched one before and don't want to touch one), but I did massage a female guest that had one of the weirdest body shapes I've seen. It's one thing to see an apple-on-steroid bottom in the pictures, but it's a whole different thing when you encounter it in person. I have to tell you: 'dem cheeks did not feel human at all. Here I am, gliding down this chick's back, and her body's all warm…and then I get to the top of her glutes, and it feels like I hit a couple bags of whatever-the-hell-it's-filled-with. I didn't even have to massage her ass; I went to the top of it and–BAM–I just felt my very first fake ass! It's disturbing! I don't know how she sits down for a long period of time, but the bigger question is who the hell finds that attractive? Well, bless the heart of the man who gets a chubby from it and doesn't mind getting blown by her obviously-fake lips. Seriously, she also had a lip job–albeit a baaaaaad one. At least she tipped well in the end.
I used to love big ol' butts. Then some monsters ruined it for me (can't remember their names, though). Now I just want a nice, all-natural posterior.
Brianna Love to the rescue!!
I was almost going to title this "Bloated Mess" in dishonor of this bloated mess (who I bet wishes he was just a bloated mess and not an abusive, raging, crazy–ass bloated mess), but my damn "B" key keeps getting stuck! It's also happening to my "T" and "U" keys, and it's times like this I wish I used my keyboard cover more often. I swear, typing any word with any of those letters takes me seconds longer because I constantly have to tap on one of those letters to make it appear! I'm looking into taking my Macbook laptop (which has this issue) to repair. Or, since this laptop is getting old (it's a "Macbook", not a Macbook Pro or Air, and it's 8 years old which, these days, means FUCKING OLD), I may just spring up for a "new" one. And by "new", I mean one I'll get from Craigslist that's a few years old for a lot less than if I were to buy one at stores. Hell, that's how I got my Macbook five years ago, and there are some good deals there. Some MBPs (and, by the way, it took 10 seconds to write that "B" in "MBP"–again, stupid stuck keys) are going for less than what I paid for with this FUCKING OLD Macbook!
***************
I did something interesting recently! I went to a Giants game last week!
Yes, this is the view from my actual seat. $72 for Club Level seats? Maybe there is something good to the Giants' slump after all!
MadBum vs. deGrom?! Someone call FEMA, for mah basement has done flooded!
When it comes to attending Giants games in-person, my record going into this game is 3-1 (over the span of the five years I've been going to their games; yeah, I haven't gone to their games as much, but then there are times when I'm pissed off at them. Like how I was going into watching this game!). And it looked like it was going to be 3-2…until MadBum came through in the bottom of the 5th (?). I was a bit bummed seeing mah other man Jacob sashay away after the 6th inning, but, hey, mah team comes first. They had to; those idiot Dodgers keep winning and the G's must reclaim the division lead! So I can worry about their asses on my birthday again!
By the way, this was my actual row. Consecutive sellout my ass!
Another thing: I didn't know there was a special outdoor section for us "clubbers" called the "Flight Deck."
I'm a view hor, so anytime I get these kinds of perks, I'm stoked. Plus, they have an outdoor fire pit, which means if the Giants blow another lead late in the game and lose, I know where to throw my hat in next time!
Too bad mah team couldn't keep up with their winning ways. Luckily, I found a SpongeBob GIF to represent them right now:
*Note: those bubbles are brain farts, in this case.
Those bitches need to get it together. (Unless if their post-All-Star Game objective is to blow a lead in their division and miss the playoffs and poop on the "Even Year Magic." Side note: even I think their EYM can't last every even year.) They can win games, but they also gotta save 'em when necessary!
**************
Hooray for the USA in the 'Lympics! (Haha that I'm just talking about it right after it's over.) My favorite capture of the whole event, though, belongs to Team USA's women's basketball!
This is giving me offbeat, late-90s LaChapelle fabulousness, and I LIKE IT! Better than what the men's team served up…
I guess the only thing that saves this from zzzzz is that it looks like Durant has a box on his head, and there's someone being blocked by Cousins' fist there. He is persona non grata!
************
Commercials suck ass. Like I reaaaally buy someone checking out their credit scores on their cell phone. Not on public Wi-Fi you do that shit! And then there's the one I keep seeing on my local sports channel: the one on how "A's Game's Are 'Bartable'" (meaning you can take BART to their games). Um, no one is still going to their games, regardless if the train dumps A's fans right in front of their soon-to-be-abandoned stadium. And I'd upload a vid of this instead of describe it to you, but it's an A's commercial, and there are not that many of them on YouTube.
Also garbage: clickbait ads. Especially when they involve mah main man. To wit, here's the latest smelly fart from the bowels of the clickbait ad world:
Yeah, a celebrity who once gave literally millions to the crew of one of his most-popular movies and knows how to architect high-end motorcycles is considered "dumb" these days.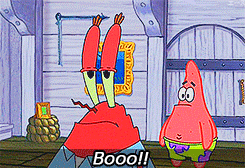 (Pictured: GIF rendition of the "writer" (I ain't calling that person a writer) of that "article" being booed.)
And yet there are ads like this:
(By the way, that must be a FUCKING OLD pic of that slag. Now I don't know how she looks like now, but why risk looking at something that's going to turn me into salt?)
Yeah yeah yeah, don't take clickbait ads seriously and all that. But if there are some things I've noticed in those godawful ads, it's that, in addition to Keanu being "dumb" and "hated", Michael J. Fox & Melissa McCarthy are "dead", Pink is "transgender", Christina Ricci is "Muslim", and whipped cum can help reduce eye wrinkles.
Actually, I think I can believe this. Porn legend Nina Hartley has taken many loads on her face during her time in adult film, and, last time I saw a recent pic of her, she looked great! Screw the Botox! Take a load on 'ya!
***************
I miss this chick.
So much demureness in one old, fuzzy capture. *sniffles* Can't believe it's been 10 years since "Back To Basics" dropped. Girl, when are you coming out with a new album? If Britney can release another album of the same-ol' same-ol' today, why can't she? My girl deserves to have some shine again.
In DUH news: MTV's VMA's suck. I'm seeing commercials for it and until they can get some actual musicians performing…oh, never mind. It's MTV. Knowing who's gonna be there, I'm rooting for the meteor to strike the place. (Christina and Peaches won't be there, though, right? They must be spared!)
One show I know I'm looking forward to: the premiere of "RuPaul's Drag Race: All Stars 2".
And she's one of the girls I'll be rooting for! I'd like for her to make Top 3 again, but the competition this time is a lot tougher than it was on her season. She can now sew clothes, right? Right???
Well, I'll always have the RPDR marathon that's happening on Logo right now.
I am getting tired and I shall leave you with this.