No, not my dreams of my book getting published (not yet–I'm still editing my story) or winning a bajillion dollars or being a part of the ultimate dream orgy involving Keanu, Idris, Jacob & Noah, Madison Bumgarner, Justin Clynes, Irina Shayk, Ashley Graham, Adore Delano (yes, her too!), and other sexy bodies, but a dream that will be happening on ice next week!
(why does it look like both teams are celebrating on the same ice there?)
It's gonna happen! I've wanted this matchup in the Cup Finals for a few years now. It's not every year I get to see a championship round where I happen to like both teams playing. This definitely makes up for the inevitable hate fest that will be the NBA Finals next week (assuming the Warriors and Raptors get ousted–they ain't dead yet!).
Prior to yesterday's Game 7, I was going to post something to support the Penguins. This was going to be the "rally pic":
But in the past two years I posted something in support of them, they ended up flopping. I didn't do that this year, and look where they are now! And now I'm all…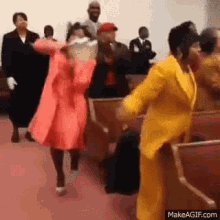 This year's Cup Finals is like watching two bodacious brunettes clad in high-cut thong bikinis cat-fighting in a kiddie pool full of Jello to win my love. I cannot lose with a matchup like this!
Would I mind if, however, the Sharks do pull this off against MAH team and win the cup? Um, duh. But I'd also feel a bit happy for them, after all the heartbreak they've gone through over the years. Plus, it's the Bay Area hor in me that just can't be too bitter.
That being said, this is going to be one fun two (maybe three) weeks for me.
And of course, this Bay Area hor has one thing to say…
 *
And that 5 Seconds of Summer "band" look so pussy. Even their "band" name is pussy.
(* and go pens :P)