It's that time of the year again! My annual roundup of my top crush objects of the year! And if you already know who's going to top my list this year, well…maybe you're right. Or not. Go read on.
10) Stephen Curry
Talk about a dream year for one of the NBA's premiere names. Wins the league MVP. Becomes the leader of his team throughout the playoffs. Wins the NBA title and breaks a 40-year-old drought for the franchise. Becomes the new face of the league–take that, LeBron! And he even did some modeling! Not to mention thanking his new toilet for the uptick on his shooting! So why the hell is he at the bottom of the list? He never did anything for my cooch. And that's fine. (His interim head coach Luke Walton, on the other hand…*fans self*)
9) Violet Chachki from RuPaul's Drag Race Season 7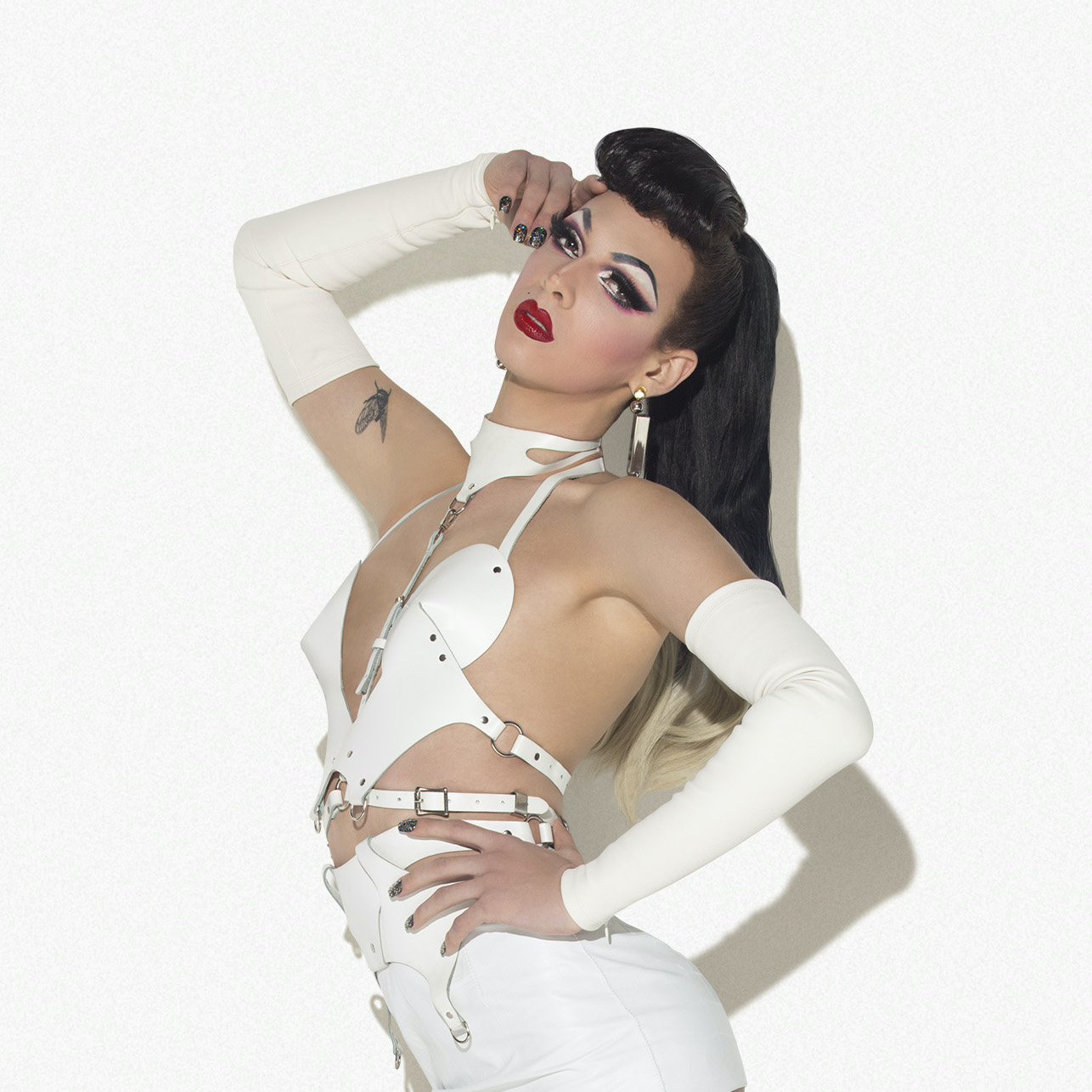 Foolish me should've been watching RPDR since season one, but better late than never. And it seems like my lateness to the show lead me to this glamorous piece. I should be jealous over anyone who's got better makeup game than I do, but Violet's vivaciousness throughout season 7, for which she won, had me swooning. Then I saw what was behind the drag–what a fucking cutie. And then I discovered THIS. You belong on this list when your makeup and fap game trumps the rest of the crush objects of the year AND there's visual proof of it. (Still trying to find some 100% authentic footage of Keanu or Idris fapping, or at least them wearing glamorous drag out there…)
8) David Gandy
Something's wrong with the modeling game today when he's the only true supermodel out there. But better him to be happening now than, say, 20 years ago, where his fashionably loud hotness would have had serious competition with the sexy likes of Tyson Beckford and Marcus Schenkenberg. And like a true super, he works the finest designer suits and his birthday suit like no other. I'd tell Cara Delawhatever to take notes from David, but I'd rather throw a shaving razor at her for her damn brows.
7) Serena Williams
The newly-minted Sportsperson of the Year would have had that elusive Grand Slam (with just that one win in the US Open) had she not been rumored to have hooked up with wuss-face Drake around that same time. Bad Serena, bad! But I'll forgive her if she can pass her that French (former?) boyfriend of hers to me.
6) Irina Shayk
Girlfriend should be higher up on this list because exotic, brunette, and big bewbs. (And impeccable fashion sense, as evident above.) When she broke up with that Cristiano Ronaldo dude, I got giddy. She did this because she saw me in her dreams one night, and decided to run to me for good so that we could live a life of sapphic happiness and whatever money she earns! And then she ran off with that Bradley Cooper dude. Irina, don't you know he's got a sweaty ass? Jennifer Lawrence said so! (How does she know? Erm, ask her. And I'll still be waiting. *winks*)
5) Jake Gyllenhaal
Some crushes come and go. And some stay in you for good, like good dick up in me on a weed-filled Saturday night. ("Haha, like you really get dick on any nights, you lonely stoner!"–you) Jake is one of those crushes. And while the drowsy eyes and chia-pet beard he's been sporting lately isn't doing my cooch any good, I probably would still ride his Gyllenhaal because I'm that hard up right now.
4) Idris Elba
Good actor (or so others say–I honestly have yet to watch a thing of his; I will soon!). Total hunk. And look at his pants up there. That's really all you need to know.
3) Madison Bumgarner
My Crush Object of the Year-Runner Up was pretty much the lone pitcher that kept my SF Giants afloat in this year's playoff race that they ended up losing (I blame Tim Lincecum on that). Not only does Bummy continuously put a spell on my panties every time he's on the mound (as in, he magically dissolves them–don't ask how he does it; he just does), but last year's Sportsman of the Year can also throw mad shade as he does baseballs. Here's what he said when not-a-Bumgarner pitcher/not-a-World-Series-winner Max Scherzer criticized the National League for having their pitchers hit:
Oooh.
2) Jacob DeGrom
Looks like the 2014 NL Rookie of the Year has snatched the Crush Object of the Year-Runner Up crown from MadBum. Too bad he that's all he got from him, because if he got more than that from my Bummy, he and his Mets would've won that World Series! Though maybe the World Series needs to change its game altogether, for if it was a contest on which team had the sexiest pitcher, his Mets would've easily won (thanks also to that golden piece of sex Noah Syndergaard), and Jacob would've won MVP of that tournament that needs to happen. C'mon, Rob Manfred, make it so!
…and, finally, Le Champion of this year's Crush Object list…get ready for it…
…
1) Keanu Reeves!! ❤
So how the hell does one not only top my Crush list, but stay on there for the second year in a row? Be a sweetheart and not a bitter fameho in real life. Make some good movies (or whatever you do) that I'll watch. Age gracefully. Make me think sessy thoughts by the sight of your name alone. (I swear, it's getting tough to write this as I sit on a puddle of panty pudding.) Oh, and have some real nude pics of you (even if they're old like that pic of him above and not showing what I REALLY want to see, but it's still fap-worthy beautiful nonetheless) out there. Unless if mah man does something really shitty between now and next time I do this damn list again (all things holy and their mothers forbid), his crown, like me on his body, is going to be tough to pry off. And I hope I didn't just curse him with that last bit.
Congrats for topping my list again, Keanu! Come claim your grand prize by giving this blogger a call.
*************
*Honorable Mentions*
Bai Ling (left), because she's the best at what she does (whatever it is); Pearl from RPDR, because fine of a queen she may be, what's underneath the drag is mouth-watering; Laverne Cox, because she's the real deal, period; Noah Syndergaard, because he's the other stud in my new baseball threesome (along with Jacob); Warriors interim head coach Luke Walton, because he's that hot, he has to have two mentions on how hot he is here; model Ashley Graham (right), because those are curves I want to get lost in; Brandon Crawford, because now I can call him a Gold Glove-winning fine-ass mofo; Henrik Lundqvist (middle), because he very may well be the sexiest goalie in the NHL; Salma Hayek, because two words: MILF fantasy!; this guy, because I still WOULD; and, finally, the doctor that approved me to finally get my hands on weed legally earlier this year. I forgot his name, I actually would NOT with him because he's not my type, but he works in Sacramento, his prices are great and that he approved me to become a law-abiding stoner is why I ❤ him!