Who am I to not even make a mere mention here that I was going to take my birthday vacation last week, let alone post about my vacation on a day I'm feeling worn-out? (And not worn-out in the good way, like I would be if I was the meat in a Jacob deGrom-Noah Syndergaard sandwich fueled on weed. More on these two later.) Thank the pumpkin spice coffee for giving me the jolt to write; the coffee was a gift from the host of the vacation property I stayed in last week.
And where, pray-tell, did I take my vacation at? Wait for it…wait for it…
Yes! Well, where else was I gonna go on the budget I had? Damn that slow period I had in mid-September that had me traveling on a tight wallet. But that didn't mean I didn't have fun, nor stayed at a cheap-ass place. Oh no, honey. This was my birthday, and I know how to treat myself without breaking the piggy bank. I found a cozy pad on the Airbnb that granted me the whole space to myself, complete with private entrance, and views of downtown LA, the Hollywood sign, and (on a clear day, which was the case in all but one day of my trip) a bit of the ocean. I didn't bother going anywhere most of the day on my special day, I had some Pink's hot dogs for lunch that probably increased my waist line after I ate them, the Mets won that day, and Speed was also on. I didn't even give a fuck about that I had only one Facebook "friend" that wished me a happy birthday. That would've fazed me if I was an FB hor, but I haven't said a damn thing on it in months.
(It was good day?!? LOLOLOL.)
Of course, I chose to find other ways to spend like a rich bitch. Besides splurging on Pink's hot dogs (shut up, I don't get this stuff in Nor-Cal) and driving around for fun (thus wasting gas, making me an LA girl at heart), I had to go to Amoeba Records on Sunset. My weakness is their old magazines section; you can find old $1 mags in their bins in good condition. They also had collector mags lined up along the registers up front. And when I saw this issue for sale:
Excuse me…*fapfapfapfapfapfapfapfap*
I said in my head, while trying to stop a potential flood in my panties, "YOU'RE MINE." Screw a birthday cake; this magazine cover was all the sweetness I needed.
I went to the WeHo Halloween Carnaval as well. I'm surprised I survived this one. Parking was shitty, as was the traffic (and, yes, I may have arrived late, but I arrived late before, and never saw it this bad). The costumes weren't as wild as they were in the previous two years I've seen them (yep, I've been going to this thing for three straight years now because I'm crazy), though I will say that the guy dressed as a desk was fun. (He had a plate on top of him with candy for us strangers to take.) Oh, and the dudes that dressed up as Bill and Ted. You know my ass would've been all over the guy as Ted (he really had the look down) if Bill wasn't his boyfriend. I sadly saw a fight broke out and people already getting hung over hours before the event ended (and I have to ask: who the fuck allows others they know to get wasted hours before the party ends? Pace yourselves next time, damn lushes.). And I think a lot of people chose to go as cell phone addicts this year; no wonder the costumes weren't as amazing as they were before! So…same time next year for me? We'll see. As much as I can still stomach large crowds, my disdain for them gets a little stronger as I get older.
You know what I've noticed? Since the World Series was happening during my birthday vacation, the one day I chose to watch the game in full was the one game the team I was rooting for (the Mess Mets) won. All the other games I watched partially, then left because I wanted to go elsewhere, and they ended up losing! But don't blame me for my adopted playoff team losing; one of their dudes got jinxed with this! And, by the way, this WS was quite underwhelming compared to last year's. Putting aside my love for the Giants, last year's had all the memorable pomp and circumstance that needs to be in every WS. A team on the verge of establishing themselves as a modern dynasty. Another team with a chance to end a long drought. MadBum! A Game 7 win on the road by the away team! What the hell did this year's WS had? A team that choked away leads to a team that barely put up a fight! If last year's WS was like the Christy Turlington of World Series (in which there were moments where you were witnessing something beautiful, historical, and memorable), then this year's was like Gigi Hadid–absurd, annoying at times, and underwhelming compared to last year's, in which you don't get its hype that only die-hard fans of the winning team find interesting and memorable. (I almost compared this year's WS to Cara Delawhatever, but I have some respect for the series and refuse to associate it with something repulsive and ugly.) And, yes, it's tough to remove this Giants hat off my head.
I still want to get my Vanessa Del Rio on with these two. ❤
*fapfapfapfapfapfapfapfap*
***************
I drove back home on a day it happened to rain periodically. I like taking the 101 north back home (don't care if that's the long route; I'm in it for the scenic views), but thanks to some dumb accident at the Gaviota pass, I ended up driving all the way back to Santa Barbara to take the 154 north. Let me tell you: you haven't lived until you've driven through that route, up in the mountains, while it's pissing heavy rain on you. It's sad that the shitty weather just had to happen on my travel day, because I'm sure the views along Hwy 154 are gorgeous.
You know what? I don't think it's being worn-out that I'm feeling. I don't know if it's an actual term, but if not, I'm gonna call it "vacation hangover." You know, being used to traveling and enjoying myself and then going home and readjusting yourself to home life and feeling weirded out from it. The only cure to this kind of hangover is being on vacation forever. Or not taking a vacation at all. Guess what my hedonistic ass would choose.
**************
Pardon my caps-lock, but THIS BOOK IS EVERYTHING. 
I don't know why some people choose to use the term "bae", nor know what the hell it means. (You youths and your terms to make you seem cool and distance yourselves from us olds who, at least, had the decency to call our ecstasy "ecstasy" and not something dumb butt like "molly.") I'm still experiencing symptoms of vacation hangover as I write this, thus I can't come with any more shit to add to this bout of randomness, so I'll leave you with this.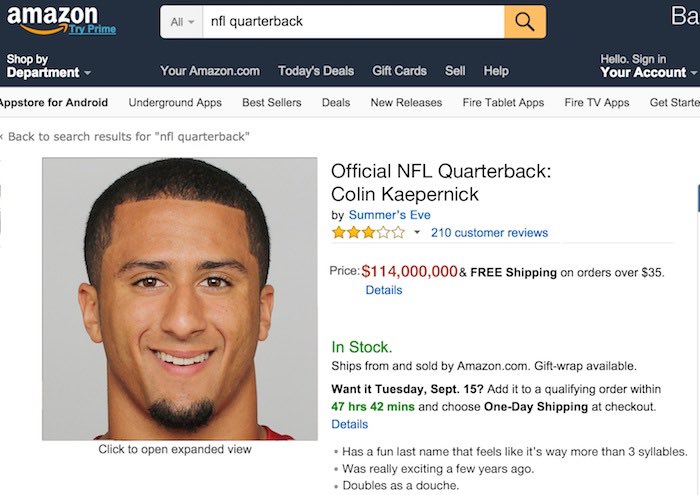 Please. I'm worth that much (at least). He needs to be discounted, by 75% at least.